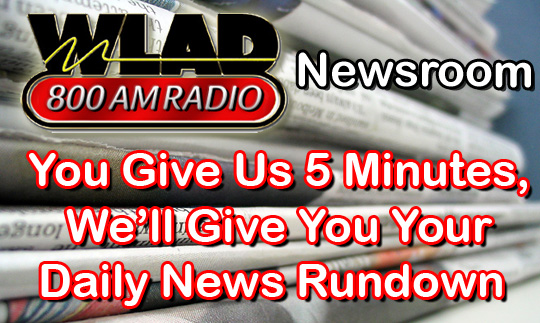 Greater Danbury's Only Local Newscast at The Top and Bottom of The Hour!
---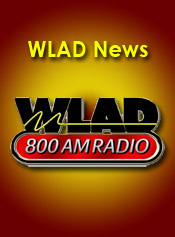 Debbie Hanley
Wlad Newsroom

DANBURY (WLAD) -- Debbie Hanley has been WLAD's News Director and Morning Anchor for over two years.

She has worked as an Anchor in Radio and T.V.in New York City at 1010 WINS, WABC Radio, and the ABC Radio Network In CT. She has been a News Director and Anchor at Radio stations in Hartford, New Haven, Waterbury and Richmond, Virginia.

She was also an Anchor and T.V. Reporter at WWOR-TV in New York . As a T.V.reporter there , she went into labor at the top of the Empire State Building while covering a story about the return of King Kong.

Debbie also worked as the News Director and Anchor of the 6 O'clock news at WTXX-TV in Hartford/Waterbury. It was the first time she and Dr. Mel worked together as Anchor and Meteorologist. They also worked at the Satellite News Channel, a 24 hour national cable station, based in Stamford.
Debbie was invited to the White House to interview President Jimmy Carter. She's interviewed former Presidents Bill Clinton and George Bush Sr. She has also covered the Emmys.
My Favorite interview: Robert Redford.

Her first Radio station was WFUV at FORDHAM UNIVERSITY in the Bronx, New York where she majored in broadcast journalism.

She was raised in Rye, New York. Her proudest accomplishments are her two sons. Ashley is a Vice-President at an investment firm in Hartford. Justin is a Sheriffs Deputy in West Palm Beach. Both were former baseball players. She is thrilled to have Ashley's wife Laura, a Hartford Attorney as her new daughter.

My Favorite Pastime: spending time with creators of the Hanley Report. Namely Lexi, Kelsey, Lindsey, Courtney ,Scott and Jeff Hanley...Her brothers children.
---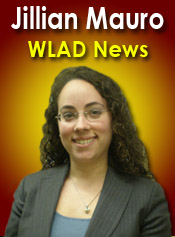 Jillian Mauro
WLAD Newsroom
DANBURY (WLAD) -- Jillian Mauro joined WLAD in 2005. This follows her graduation from Hofstra University where she was a reporter for Hofstra-TV.

She has covered a range of stories including: the Anthrax scare, heated political races, the anniversaries of the 9/11 attacks, school news and movie shoots. She reported on John McCain when he was in between Presidential races and stumping for then-Congresswoman Nancy Johnson.

Jillian has been that afternoon Anchor since joining WLAD. For six months she was Acting News Director and morning Anchor, before returning to afternoons.

I'll never forget my first day here at WLAD... A tanker truck caught fire destroying a bridge on Route 7 in Ridgefield. A minivan driver cut off the tanker which flipped, spilling gasoline across the roadway.

Career highlights include: being on a panel questioning the Congressional candidates in 2006, interviewing John Travolta in Redding, and meeting outed CIA agent Valerie Plame.