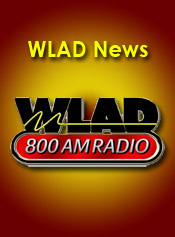 Debbie Hanley
Wlad Newsroom

DANBURY (WLAD) -- Debbie Hanley has been WLAD's News Director and Morning Anchor for over two years.

She has worked as an Anchor in Radio and T.V.in New York City at 1010 WINS, WABC Radio, and the ABC Radio Network In CT. She has been a News Director and Anchor at Radio stations in Hartford, New Haven, Waterbury and Richmond, Virginia.

She was also an Anchor and T.V. Reporter at WWOR-TV in New York . As a T.V.reporter there , she went into labor at the top of the Empire State Building while covering a story about the return of King Kong.

Debbie also worked as the News Director and Anchor of the 6 O'clock news at WTXX-TV in Hartford/Waterbury. It was the first time she and Dr. Mel worked together as Anchor and Meteorologist. They also worked at the Satellite News Channel, a 24 hour national cable station, based in Stamford.
Debbie was invited to the White House to interview President Jimmy Carter. She's interviewed former Presidents Bill Clinton and George Bush Sr. She has also covered the Emmys.
My Favorite interview: Robert Redford.

Her first Radio station was WFUV at FORDHAM UNIVERSITY in the Bronx, New York where she majored in broadcast journalism.

She was raised in Rye, New York. Her proudest accomplishments are her two sons. Ashley is a Vice-President at an investment firm in Hartford. Justin is a Sheriffs Deputy in West Palm Beach. Both were former baseball players. She is thrilled to have Ashley's wife Laura, a Hartford Attorney as her new daughter.

My Favorite Pastime: spending time with creators of the Hanley Report. Namely Lexi, Kelsey, Lindsey, Courtney ,Scott and Jeff Hanley...Her brothers children.